Moving to a new location is never completely hassle-free, but with careful planning, you can make a move with minimal disruption.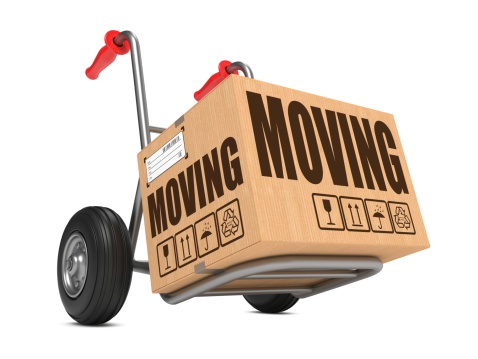 Making the move to a new location is an exciting proposition brimming with the promise of new opportunities. It can also be a hectic time, packed with long to-do lists and the potential for business interruption. With a little strategic planning, you can minimize the potential downsides and make the transition go smoothly. Following these 10 tips will help to make your relocation a success:
1. Get help moving your tech: It would be fabulous if moving your computers and network was as simple as unplugging your gear in one place and hooking it back up in another, but that's rarely the case. Since IT interruption equals business interruption, enlisting specialized assistance, as far in advance as possible, is definitely worth it. An IT relocation expert can determine what's needed at your new site and develop a step-by-step procedure for moving day.
2. Make a list of online address changes: The mailing address on your stationery and business cards isn't the only thing that's about to change. In addition to notifying your vendors and clients of your new address, make sure you also have a plan to update your online presence, including:
Your website's contact and 'about us' pages – If your site has a privacy policy and terms & conditions pages, be sure to change the address on those as well.
Social media profiles – Prepare your social media presence. Plan to update Facebook, Google+, Instagram, and any other social media sites.
Domain registration information – This behind-the-scenes website info is often overlooked in a move, and must be updated through your domain registrar.
Online directories and listings – Make a list of local directories, Yelp, supplier directories, and other online listings that contain your old address so you can submit updates.
3. Change your corporate filing and EIN address: If your company is a registered LLC or corporate entity with your state, you'll need to update your address for annual filings. From the federal perspective, file form 8822 to change the address associated with your federal tax ID (EIN).
4. Update marketing materials: Many marketing items include a complete physical address. Identify which items will need to reprinted or remade and schedule them to be ready before moving day. If you send out an email newsletter, make sure to update the contact address in the footer. Remind staff to update their email signatures to reflect the new location.
5. Set up snail mail forwarding: This can be scheduled in advance at www.usps.com.
6. Employ an "art hanger": If you have artwork, certificates, and credentials that need to go up on the walls, locate a professional "art hanger" to put them in place a week or two after your move. You'll end up with a much better result (and fewer holes in the wall).
7. Communicate closely with employees: Establish a communication plan for notifying employees about important changes and procedures at the new location, including:
Packing and moving dates and procedures
Parking arrangements at the new location
New building rules
Revised phone and fax numbers
Keep your employees in the loop before, during, and after the move.
8. Review your office vendor list: Consider whether you will need to change providers for any services, such as plant watering, janitorial, courier services, document shredding, or vending.
9. Schedule parking and unloading: Identify where moving vehicles will park and which elevators will be available for use at both old and new locations. If the move is occurring on the weekend, find out if the heat or air conditioning will be on, as some buildings turn them off on weekends.
10. Plan for clean up: Check your lease for requirements regarding what you must do when you vacate the old space. Cleaning, painting, or repairs may be necessary. A property walk-through or inventory may be required.
Without a doubt, careful planning is the biggest contributor to a successful move. Plus, don't hesitate to ask for help, especially when it comes to running business critical things, like networking and wireless infrastructure. With the help of carefully chosen professionals, you can be up and run in your new space with minimal disruption.