Considering virtualization or a new server approach? Microsoft's RDS offering is more valuable than ever!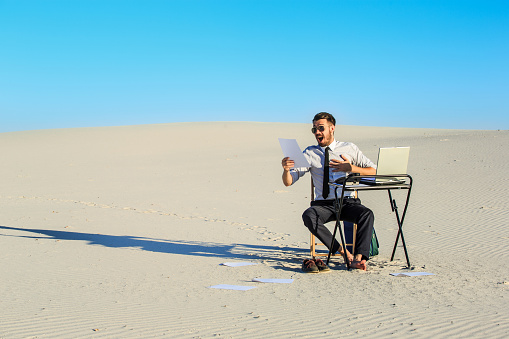 Microsoft Remote Desktop Services (RDS), once known as Terminal Services, is the system of virtualization and service management solutions for companies with complex organizations and data needs. While there are other options out there for virtualization, there are plenty of advantages to head over to Microsoft's own solutions first. Let's take a look at several of the most important reasons why Alliance Technology Partners favors Microsoft RDS.
1. Multiple Solutions for Different Virtual Setup
Microsoft's current RDS setup provides all the tools you need, no matter what your ideal setup looks like. Hosting, gateways, web access, connection brokers – it's all managed under one roof, allowing IT to quickly set up new connections and solve problems without getting bogged down in the process. Lately, Microsoft has made improvements to RemoteFX, enhanced the RDS connected to its Azure cloud service, and generally worked to make RDS as broadly applicable as possible. In other words, no matter what specific solutions or setup your organization requires, Microsoft probably has an answer for you.
2. Security Answers to Mobile Uncertainty
If you haven't considered any type of remote desktop services before, now is an excellent time to explore the virtualization services provided. Virtualization has many on and off-site benefits, but it has grown as a popular and effective solution to security risks in the last couple years. This is especially true in BYOD and other mobile environments where companies can't do much to control employee behavior or mobile OS vulnerabilities like Zero Day that keep on appearing. It's too dangerous for companies to house sensitive data directly on mobile devices. Fortunately, Microsoft has included necessary security management options in RDS to help create virtual desktops and other virtual connections that keep data more safely organized on servers rather than spread out on mobile devices.
3. Great Compatibility with Windows Servers
In the business world, the Windows Server continues to be popular: Surveys have shown that nearly 90% of physical servers using by companies depend on Windows Server (unfortunately, many remain on Server 2008, and are really missing out on a lot of improvements). Of course, RDS isn't required for Windows Server, but there's definitely a compatibility advantage. It is in Microsoft's best interest to make sure that RDS functions as smoothly as possible on Server, which is why we've seen better interfaces, better speeds, and much more scalability in recent years – especially for larger organizations that need to organize thousands of people at the same time. This is why it's too bad that many businesses continue to use Server 2008, which while serviceable misses out on certain quality of life improvements Microsoft has been making to later versions of Server.
4. Support for Common Windows Apps
App compatibility is frequently a headache when it comes to server management and in-depth virtualization. Which apps are compatible? Will they stay compatible in the future? As app support grows more necessary in today's business environments, there's an advantage to use Microsoft RDS. Microsoft works to support its own Windows apps and other popular apps commonly used in today's companies. Support for important apps is there when you need it, and Microsoft is nothing if not in this for the long term, so you can expect support to continue for many years into the future when it comes to core Windows apps.
5. Pricing and Installation
Even back when it was Terminal Services, RDS had a reputation for being cheaper to purchase and integrate. This remains true today: While prices naturally vary, you're likely to save several hundred dollars on subscriptions and maintenance fees, which can be particularly useful for small businesses trying to save money in the long term. The differences may be even more apparent when it comes to installation fees per user, which tends to be low in the current market and can be very beneficial when managing initial costs. RDS also continues to avoid hidden fees as well, which makes it more dependable than some alternatives. In other words, if you are ready to jump into remote services, RDS makes a strong, cost-effective argument.
6. Platform and OS Support
Remote desktop and server solutions aren't much use these days unless they can operate across a variety of devices. That's why RDS supports client OSs including not only Windows but also Mac, iOS and Android. This compatibility is provided point by point, allowing you to create your own overall strategy based on what devices and apps are required in your company, an approach we find refreshingly flexible.
If you want to learn more about virtualization options and how they can benefit your Chesterfield, contact Alliance Technology Partners at info@alliancetechpartners.com or call us at (314) 391-9888 to learn more about the solutions we offer!